Moderator

Registered: 2018-02-05

Posts: 1,033
Chelsea sack Antonio Conte as manager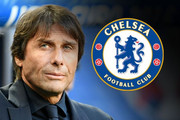 Chelsea have sacked Italian Antonio Conte as manager, media in Britain and Italy reported on Thursday.
Napoli President Aurelio De Laurentiis said on Wednesday that the Premier League side were close to securing a deal for former Napoli boss Maurizio Sarri to replace Conte.
SOURCE - http://www.nigerianeye.com/2018/07/chel … nager.html
Moderator

Registered: 2018-02-16

Posts: 1,997
Re: Chelsea sack Antonio Conte as manager
I think this won't shock most Chelsea fans.
Member

Registered: 2018-04-19

Posts: 529
Re: Chelsea sack Antonio Conte as manager
We don dey expect ham tey tey
Member

Registered: 2018-07-12

Posts: 160
Re: Chelsea sack Antonio Conte as manager